In an exciting development, it has been confirmed that MUBARAK, BRIAN and RYAN, young football players, will be heading to Spain next month for further assessments and football trials. Club coaches from various teams will be closely observing them, as they have shown immense resilience in pursuing their dreams, and now those dreams are turning into reality.
Mubarak, from Nigeria, and Brian, and Ryan, from Kenya, have been passionate about football from a young age. They have dedicated countless hours to training, honing their skills, and pushing themselves to achieve their goals.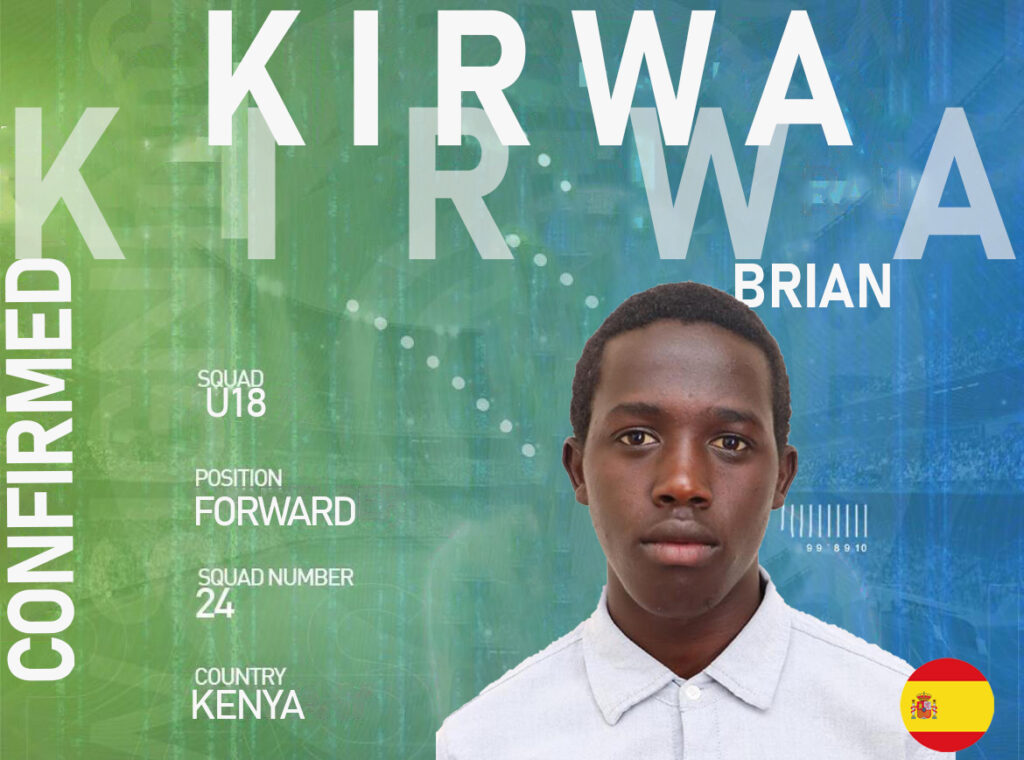 The opportunity to travel to Spain for assessments and trials is a significant step for them on their journey to becoming professional football players. Spain is renowned for its top-class football clubs and has a rich history of producing some of the world's best players. This chance to showcase their skills in front of club coaches could be a life-changing experience for both young athletes.
The path to success in professional football is not an easy one. It requires not only natural talent but also perseverance and the ability to overcome obstacles. The players have demonstrated these qualities throughout their football journeys. They have faced challenges, setbacks, and moments of doubt, but they have never given up on their dreams.
Their families, friends, and local communities have been supportive and encouraging, recognizing their potential and cheering them on every step of the way. The news of their upcoming trip to Spain has brought immense joy and excitement to those who have witnessed their dedication and hard work.
It is crucial to acknowledge that the young talents are not just representing themselves but also their countries. Nigeria and Kenya have a storied history in African football, and they have the opportunity to contribute to that legacy. They are paving the way for future generations, inspiring young football enthusiasts to pursue their dreams and believe in their abilities.
As Abed and Dennis prepare for their journey to Spain, they know that this is a chance of a lifetime. They understand the significance of the upcoming assessments and trials and are determined to give their absolute best. They will be showcasing their skills, agility, teamwork, and resilience, hoping to catch the attention of the club coaches and secure a place in a professional football team.
Regardless of the outcome, they have already achieved something remarkable by earning the opportunity to travel to Spain for assessments. They have proven that with hard work, dedication, We wish them all the best!